Solid Flywheel Clutch System
This solid flywheel optoin is designed to replace the Original Equipment Dual Mass Flywheel and its matching components. None of the components should be used separately or with the Original Equipment Clutch, Pressure Plate or Flywheel.
Flywheel bolt torque:
Tighten the bolts in a star pattern. Torque the flywheel to crankshaft bolts to 94-100 lb-ft or 130-140 Nm.
Pressure Plate bolt torque:
Tighten the bolts using a star pattern 3/4 to 1 turn per pattern. Torque to 15-20 lb-ft or 20-27 Nm.
---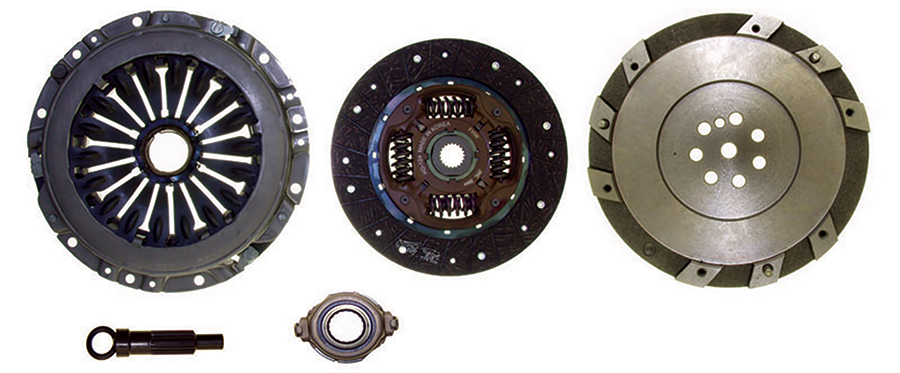 ---
PLEASE REFER TO FACTORY SERVICE MANUALS FOR DETAILED APPLICATION SPECIFIC PROCEDURES.
This bulletin is to assist in the safe and effective servicing of this application. Transmissions, transaxles and transfer cases are heavy and their safe removal and replacement requires the use of proper tools, equipment and procedures to prevent injury and damage. Always read and follow instruction bulletins and factory service manuals for detailed clutch servicing procedures.
Bulletins and any additional information:
IB267 06/25/2015