Flywheel Confirmation
2000 Ford Mustang 3.8L
The 2000 model year was built with two different 3.8L engines. These can be identified by the engine code and the flywheel must be compared for confirmation prior to installation.
---
Engine codes:
AK531AB or SK531AB are internally balanced. The casting does not have a cast in counterweight, see Figure 1.
AK531AA or SK531AA are externally balanced and the flywheel has a cast in counterweight; see arrow.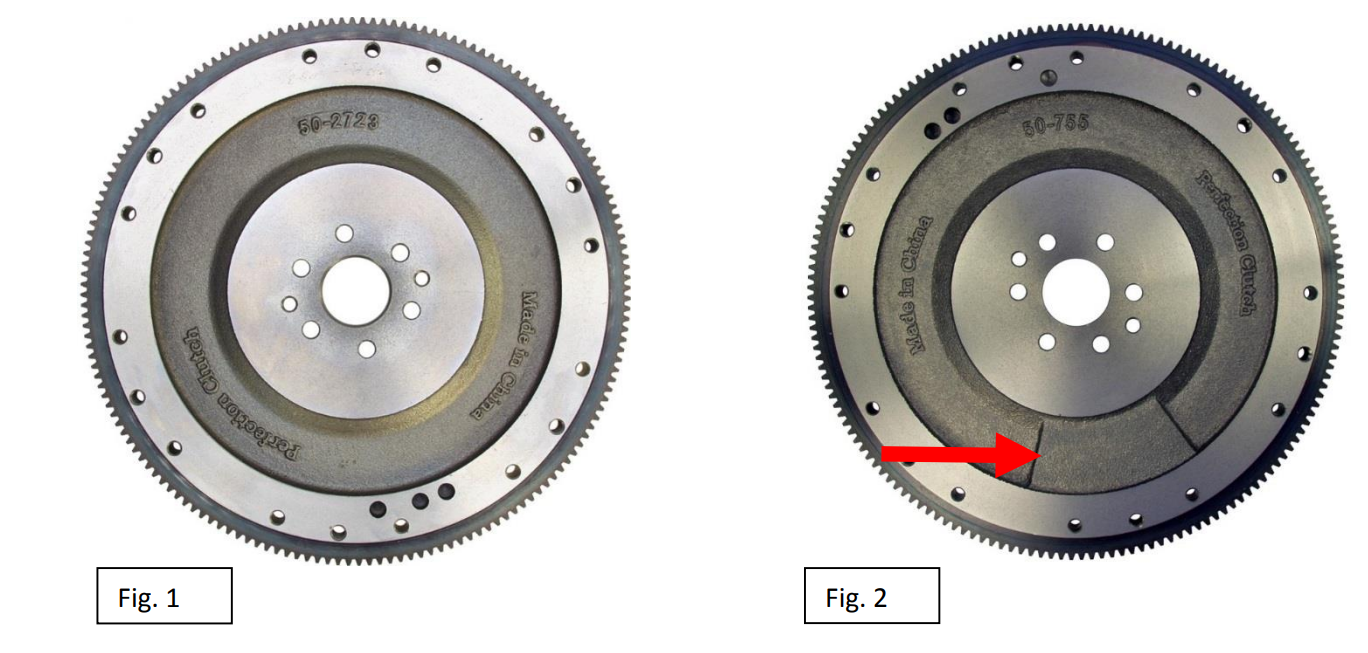 Installing an incorrect flywheel will cause severe imblance and vibration. Please check catalog listing for application for your specific application.
PLEASE REFER TO FACTORY SERVICE MANUALS FOR DETAILED APPLICATION SPECIFIC PROCEDURES.

This bulletin is to assist in the safe and effective servicing of this application. Transmissions, transaxles and transfer cases are heavy and their safe removal and replacement requires the use of proper tools, equipment and procedures to prevent injury and damage. Always read and follow instruction bulletins and factory service manuals for detailed clutch servicing procedures.

Bulletins and any additional information: www.clutchtechsupport.com
IB208 07/29/2015