Design Change Requires Correct Clutch Cover Bolts
The original design clutch cover for this application has been discontinued. The original design clutch cover can be identified by the casting # 382155 DO, and measures approximately 1 3/8" thick at the bolt holes. The clutch cover contained in this kit is approximately 1 1/16" thick at the bolt holes, and it will require shorter mounting bolts than the bolts removed from the old clutch. These bolts are dimensioned to correctly locate the clutch cover on the flywheel and to maintain the balance of the clutch cover to the flywheel.
The GM part number for the required shorter bolts is 10079898.
The new clutch cover matches all performance and functional specifications.
---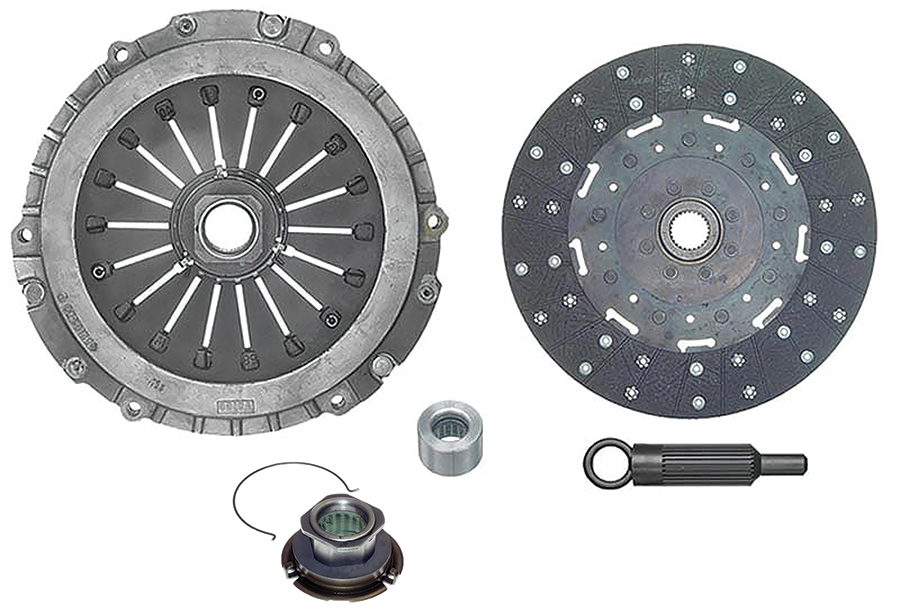 ---
PLEASE REFER TO FACTORY SERVICE MANUALS FOR DETAILED APPLICATION SPECIFIC PROCEDURES.
This bulletin is to assist in the safe and effective servicing of this application. Transmissions, transaxles and transfer cases are heavy and their safe removal and replacement requires the use of proper tools, equipment and procedures to prevent injury and damage. Always read and follow insturction bulletins and factory service manuals for detailed clutch servicing procedures.
Bulletins and any additional information:
IB232 06/23/2015