Conventional and Self Adjusting Clutches
This clutch set has been developed as a Conventional Diaphragm design and is completely interchangeable with the OE Self-Adjusting design when used as a complete set.
No vehicle modifications are required.
Please refer to current catalog listing for application information.
---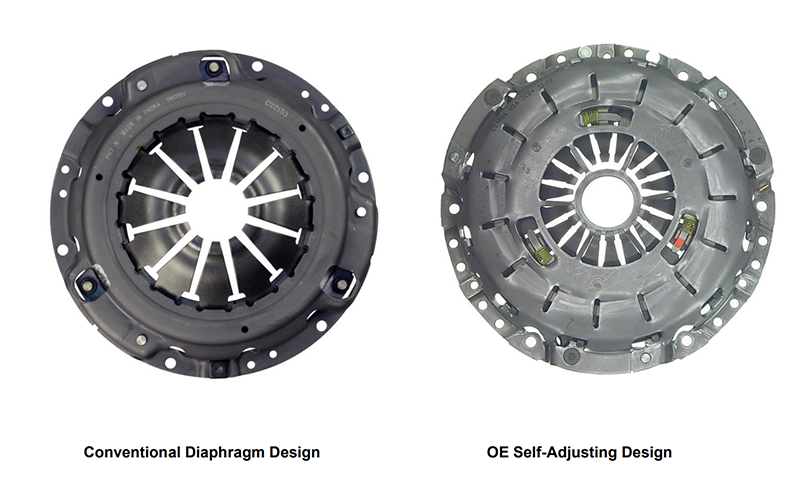 ---
PLEASE REFER TO FACTORY SERVICE MANUALS FOR DETAILED APPLIATION SPECIFIC PROCEDURES.

This bulletin is to assist in the safe and effective servicing of this application. Transmissions, transaxles and transfer cases are heavy and their safe removal and replacement requires the use of proper tools, equipment and procedures to prevent injury and damage. Always read and follow instruction bulletins and factory service manuals for detailed clutch servicing procedures.
Bulletins and any additional information: www.clutchtechsupport.com
IB199 06/25/2015