Clutch Cover Bolt and Lock Washer
Before installing this clutch set, check the clutch cover mounting bolts. The clutch cover in the kit is designed to work with a shouldered mounting bolt and a standard 3/8" lock washer. Using a large diameter lock washer will contact the outside diameter of the friction material and cause a no release condition.
NOTE: This clutch has three pilot holes to locate the cover on the flywheel using shoulder bolts and three clearance holes that are slightly larger than the pilot holes.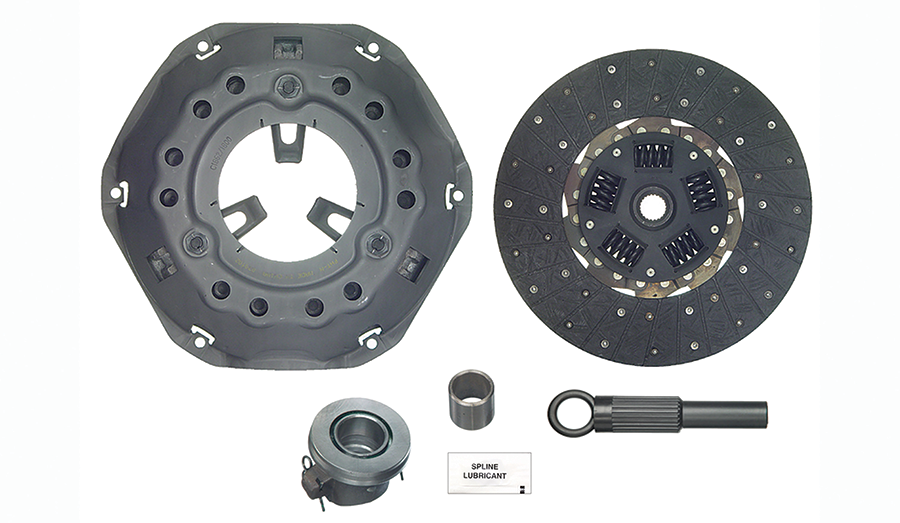 PLEASE REFER TO FACTORY SERVICE MANUALS FOR DETAILED APPLICATION SPECIFIC PROCEDURES.
This bulletin is to assist in the safe and effective servicing of this application. Transmission, transaxles and transfer cases are heavy and their safe removal and replacement requires the use of proper tools, equipment and procedures to prevent injury and damage. Always read and follow instruction bulletins and factory service manuals for detailed clutch servicing procedures.
Bulletin and any additional information:
IB168